How to Bet Online on Football at 1Win?
To start placing bets on football, you need to register with 1Win bookmaker. Below we will give a full guide on how to do that.
Go to the 1Win official website.
Click the 'Registration' green button at the top right corner of the page.
Choose the registration method most suitable for you: by email or by mobile phone.
Fill in the fields with the data required: Phone/email, Password, Currency and a Promo Code, if you have one and Click the 'Create an account' button. Please note that by clicking the ' Create an account' red button you confirm that you are above 18 y.o.
The confirmation code will be sent to your email/phone and required by 1Win to end the registration process.
Once your phone number is activated, you can receive a 500% Welcome Bonus on your first deposit.
Open the 'Deposit' section in your account.
Go to the 'Sports' section.
Choose 'Football' at the drop-down list on the left side of the page.
Choose a football match you are about to bet on.
All is done! Now you can track your active bets in your personal account.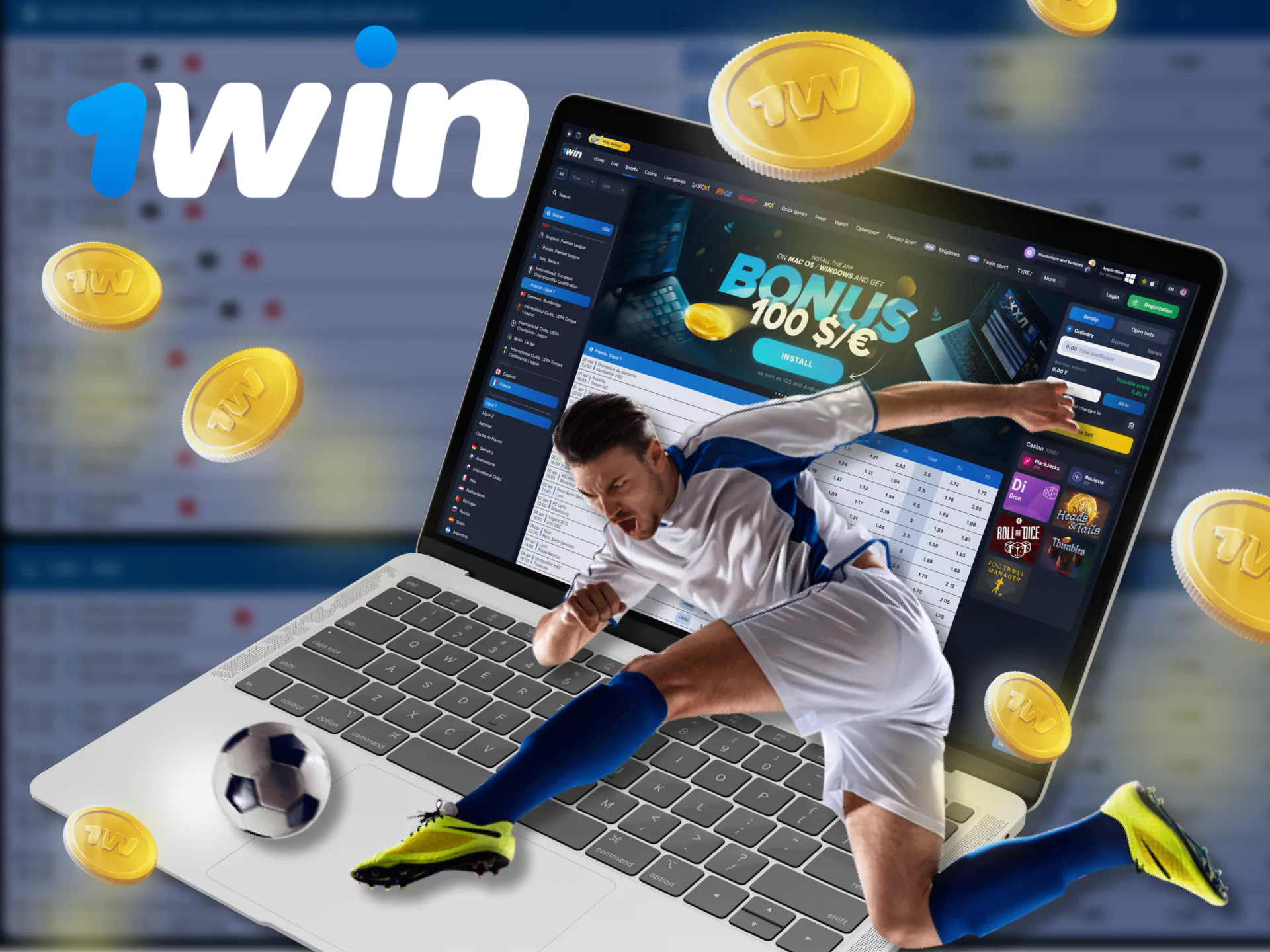 Live Football Betting at 1Win
Live betting basically means that you can bet while the game is still running and depending on the current results, the odds will vary as well. You can bet live on the game in which you have solid knowledge and a gut feeling of raking good money. We highly recommend you use 1Win quick bet mode so that you can quickly place your bets before the odds change since a football match is streamed in live mode.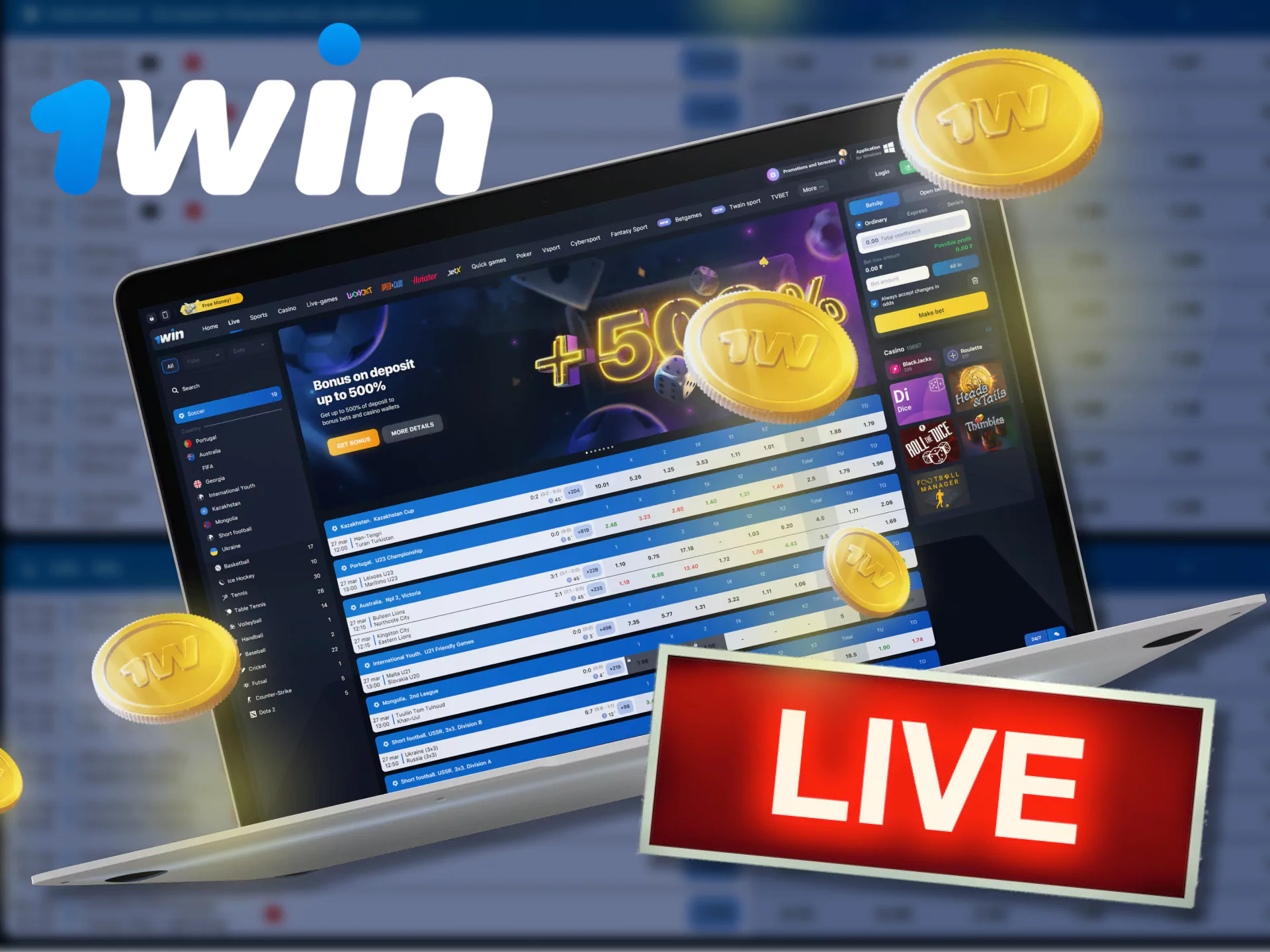 Main Soccer Betting Types
Online soccer betting gives you numerous ways of placing your bets – whether you are 100% sure about the outcome of the game or still figuring out who will be the winner. Below you can see the easiest in usage bets which will give you a chance to win no matter how the match will end.
Live Bet
Live bets allow bettors to make additional bets after the game has already started. Sometimes live bets are offered in between halves, quarters or periods, and in some cases, they are even offered after every single play or drive. With live betting, the odds will change several times after the event starts, depending on what happens. One of the main benefits is the ability for you to change your mind during an event and place an opposing bet, using the new information acquired since the game started.
Handicap
Handicap means betting when one competitor or team receives a virtual head start (effectively leading by that head start before the Event begins). The winner is the competitor or team with the better score after adding the given handicap to the result.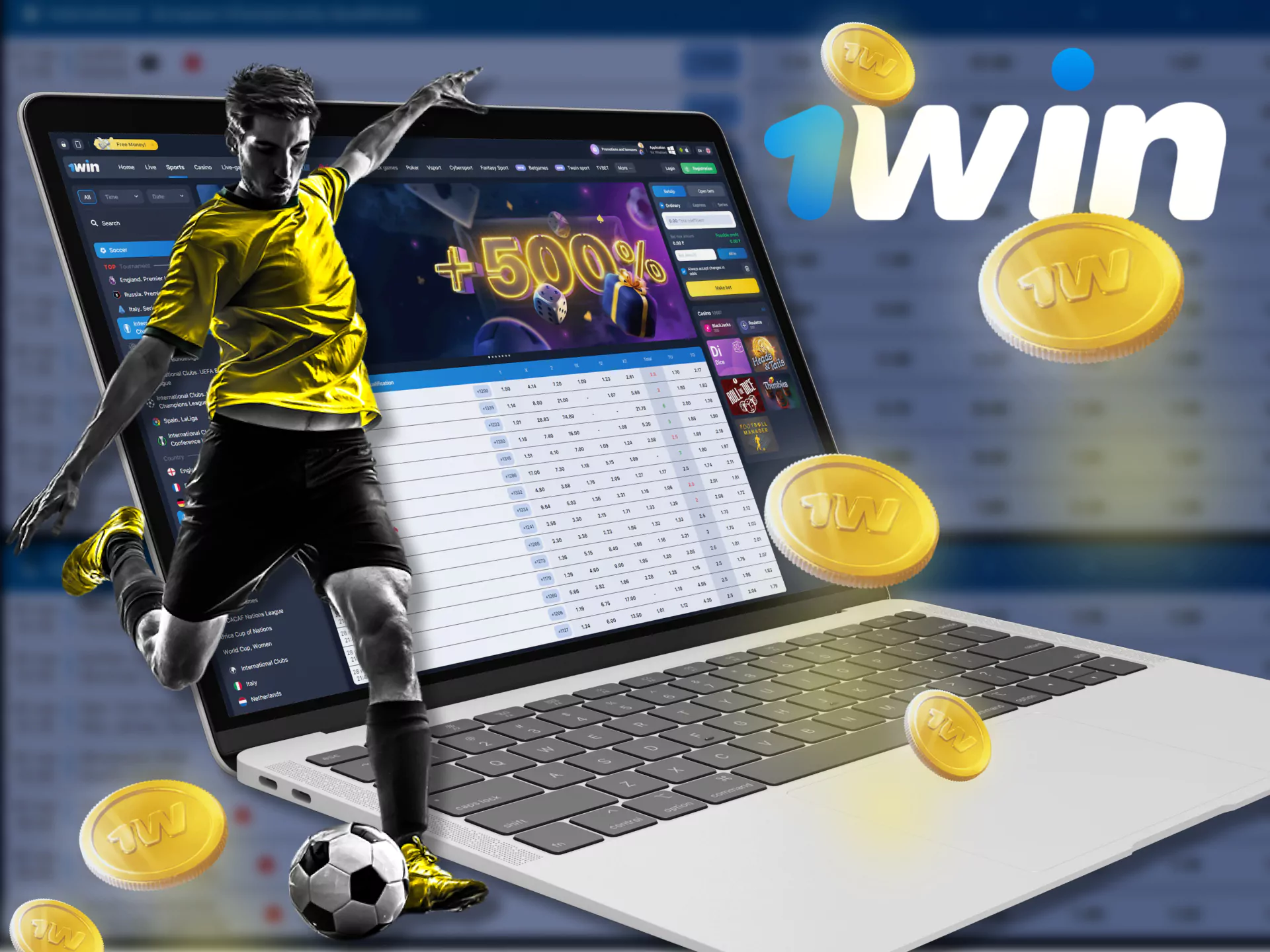 Mix Parlays
Mix Parlay means bets in a combination of two or more selections placed as one wager. If all selections should win then the Parlay wins and will be paid at the combined odds of the two or more selections. If one (or more) selection should fail to win then the Parlay loses. If one (or more) selections should be postponed then the odds for that selection will revert to 1.00 odds.
Moneyline Bet
Moneyline means betting on one competitor or team to defeat another in an Event or to be placed higher in an Event match-up.
Football Betting Tips for 2023
Football betting is a favorite pastime of thousands of Bangladeshi players. Before you will try your betting skills, you need to adhere to some rules that will allow you to succeed in football betting. Here are the basic principles to follow:
Study statistics. Before deciding on which odds are worthy of a bet, it is essential to analyze what form the teams are in, whether they are on a winning or losing streak and other vital indicators. This will help you determine who is more likely to succeed.
Follow the promotions. 1Win offers exciting seasonal promotions for football fans depending on the upcoming season.
Try to place a few bets on both teams. Even if you're willing to place a bet on your favorite team – create a backup plan. You can bet on some players from your favorite team and some from the opponent. This mix & match will increase your chances of winning.
Keep an eye on the weather condition of the place where the Football match is scheduled to happen. This directly affects the match outcomes. For example, you can change your betting strategy according to the weather conditions or depending on the venue where the match will take place.
Keep yourself updated about the latest football betting feedback. This knowledge is very important for placing the right bets. Read the freely available feedback provided by professional bettors on online forums or football communities. It will help you improve your football betting strategy.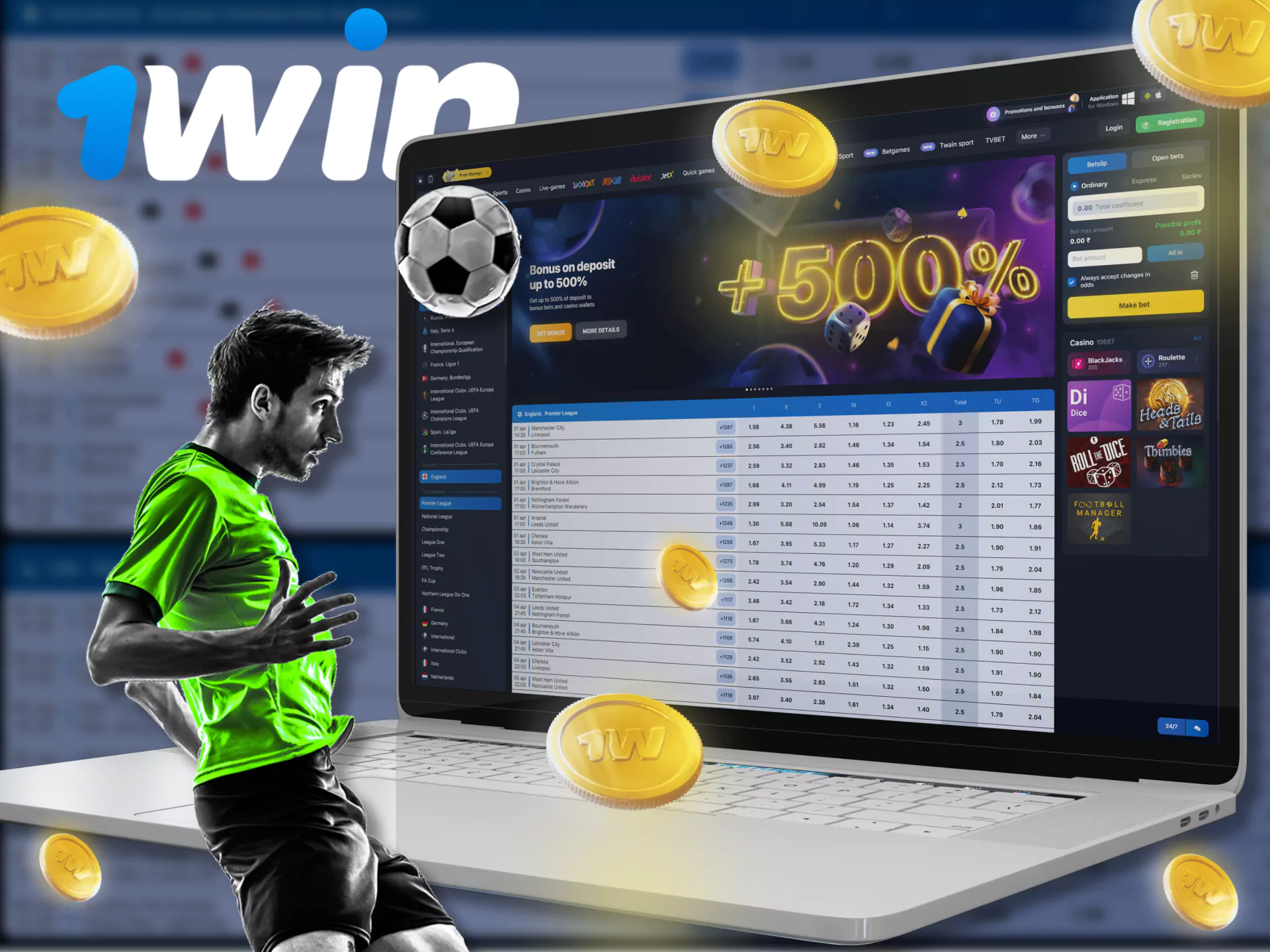 1Win Football Betting App
In 1Win Mobile App you can find all the features that can be found in the same sections via the website version. The app allows you to place your bets on soccer remotely, as well as check the odds for upcoming events and track the results of your winning directly from the portable device! 1Win football betting app can be installed directly from the 1Win official website both for Android and iOS devices. The app is 100% free. Here, you will find a huge betting section for football, cricket, tennis and basketball among others.
The following Soccer Leagues are available for betting via 1Win App:
Romania Liga I;
Belgian First Division A;
French Ligue 2;
Portuguese Primeira Liga;
Italian Serie B;
Spanish Segunda League;
English Championship;
UEFA Europa Conference League;
UEFA Nations League;
FIFA World Cup Qualifiers – Europe;
UEFA Europa League Qualifiers;
UEFA Champions League Qualifiers;
Swedish Superretan;
Brazilian Cup and many more.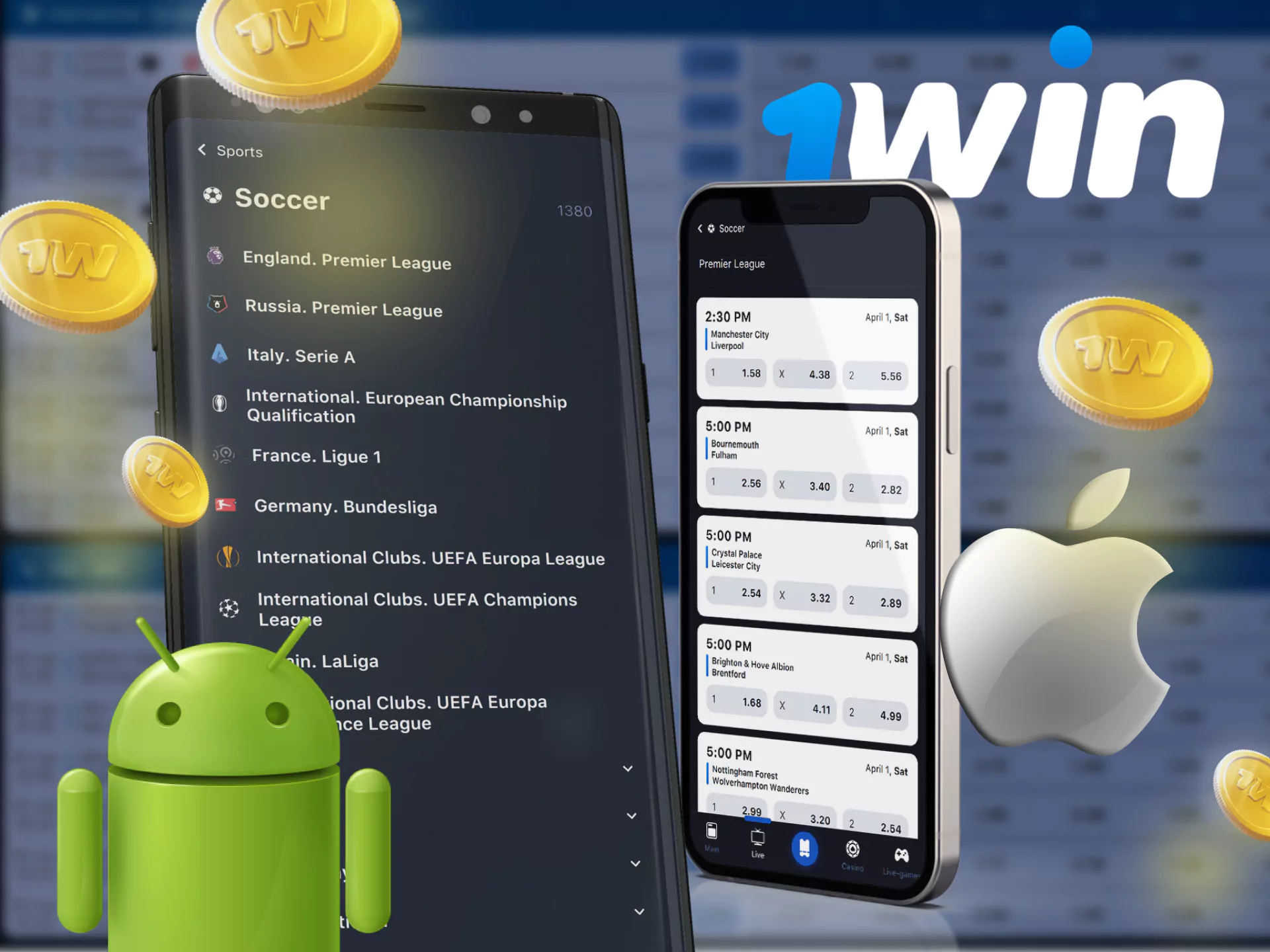 1Win Soccer Bonuses
To increase your winning chances while betting on football teams, 1Win offers its players to apply a 500% Welcome Bonus of up to BDT 186,000. The bonus is available only for newcomers and can be activated by placing a bet with a total coefficient of more than 3. Once the wagering requirements will be met by you, you will be allowed to withdraw your bonus money from the bonus account to your main 1Win account. To read more about the terms & conditions, applicable to the 500% Welcome bonus, please, visit the 1Win website.
Apart from the Welcome bonus for newcomers, you can also use the following regular bonuses and promotions:
30% cashback on casino games;
Express bonus;
Daily free lottery;
Bonus money for 1win App installation;
BDT 2,000 for push notifications subscription.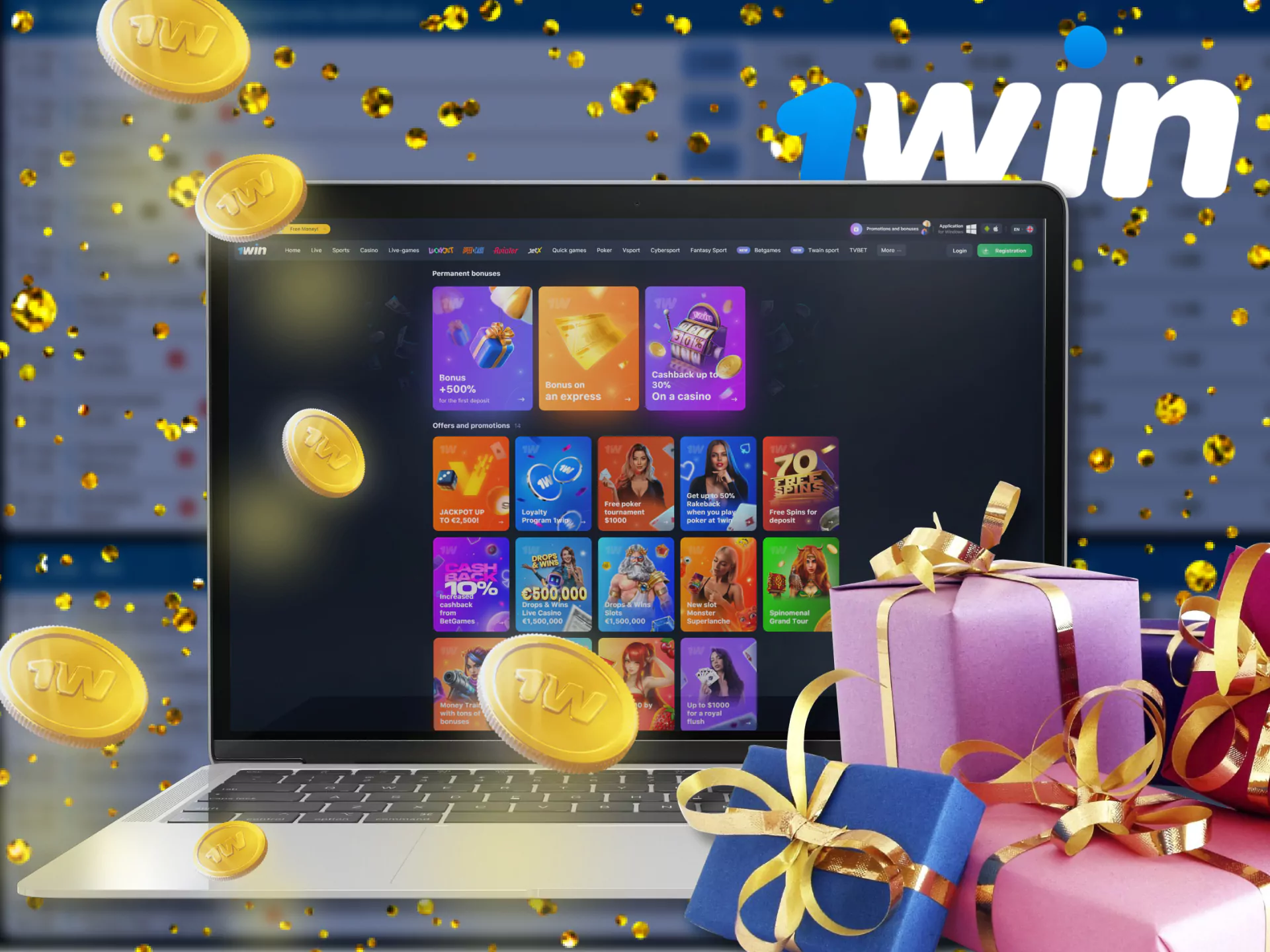 FAQ
Is football online betting legal in Bangladesh?

Yes, since online betting activity is not prohibited by the Bangladesh legislation. The law concerns offline gambling in the country so you can bet on your favorite soccer teams safe & secure with 1Win bookmaker.
Can I make real money online betting on soccer?

Yes, you can. Betting on soccer is a great method to raise additional money by applying your gambling expertise to the real practice! What's more, you can always use 1Win bonuses to multiply your winnings just by registering as a new client at 1Win casino.
Is it safe to place bets at 1Win?

Yes, 1Win is a 100% legit website, operating via foreign entity since 2016. 1Win casino complies in full with the rules introduced by UK Gambling Authority (Commission) and owns a Curaçao gaming license № 8048/JAZ 2018-040 issued to 1win N.V. to conduct its services worldwide.
Updated: