What is an Affiliate Program at 1Win?
Being in the status of an affiliate program allows you in return to achieve income with the correct and high-quality monetization of betting traffic. 1Win affiliate program is widely known and enjoys a certain credit of trust. Starting in 2017, today it is one of the greatest direct advertisers in the history of gambling and betting bets. Coverage with a focus on India, Uzbekistan, Azerbaijan, Africa, RU, CIS, and Latin America, is a focal point in the provision of services and consultations. The table below gives details that speak to the reach and power of this program:
| | |
| --- | --- |
| Payment models | RevShare, CPA, Hybrid |
| GEO | 30+ countries |
| Minimum payout amount | $10 |
| Number of offers | Thrilling number of sports events (League 1, Serie A, UFC, Formula 1, NFL, Cricket and many more) and casino (slots, keno, table games, virtual games, blackjack, baccarat, roulette, poker and other classic casino games) with the around support |
| Withdraw funds | Bank cards, cryptocurrency wallets, and online payment settlements |
| Prohibited traffic sources | Misleading ads, incentivized and fraudulent traffic |
Why Should You Choose 1Win?
It is worth noting that it is important to choose a bookmaker that has a high level of reputation and recognition in the international gambling market. Guaranteeing the fulfillment of its obligations and maintaining agreements – this can be guaranteed by 1Win affiliated program. Those indicators that distinguish us from dozens of others:
Impressive bonus programs on an ongoing basis;
Payments without problems and delays;
Loyalty programs;
Economically sound income growth system;
Interaction on a transparent basis;
Permanent support service;
Real-time statistics;
The official 1Win app for Android and iOS.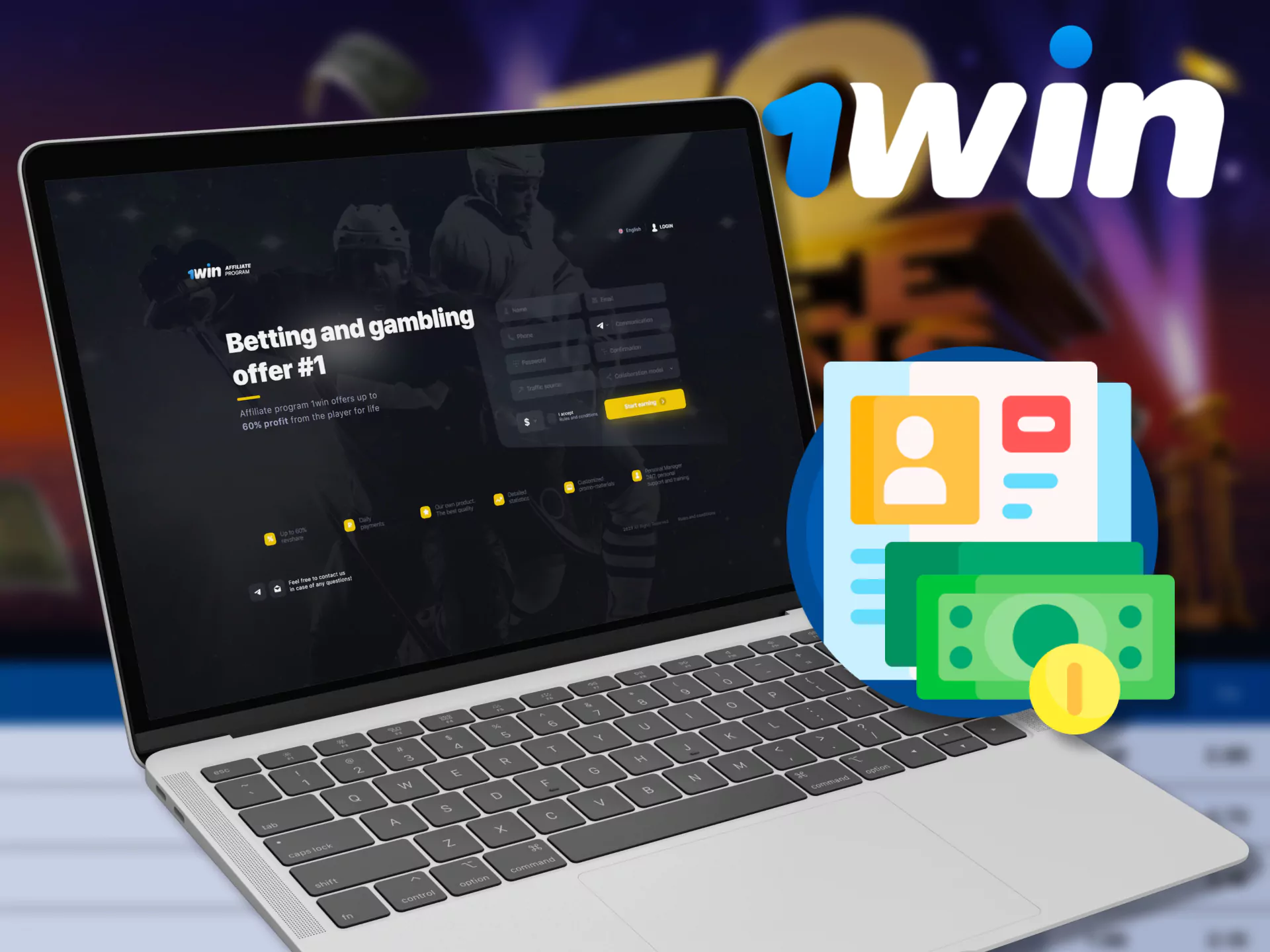 Registering on the Platform and Getting Started
To find out how the 1Win affiliate program actually works, you need to register an account and study the details. For this you need:
Open the 1Win affiliate program website.
Click on the registration button and fill in the required data (name, email address, mobile phone, password and any messenger account possible to reach your out).
It is also necessary to determine the traffic source and the collaboration model (CPA or RevShare).
Do not forget to check the box next to "I accept the terms and conditions".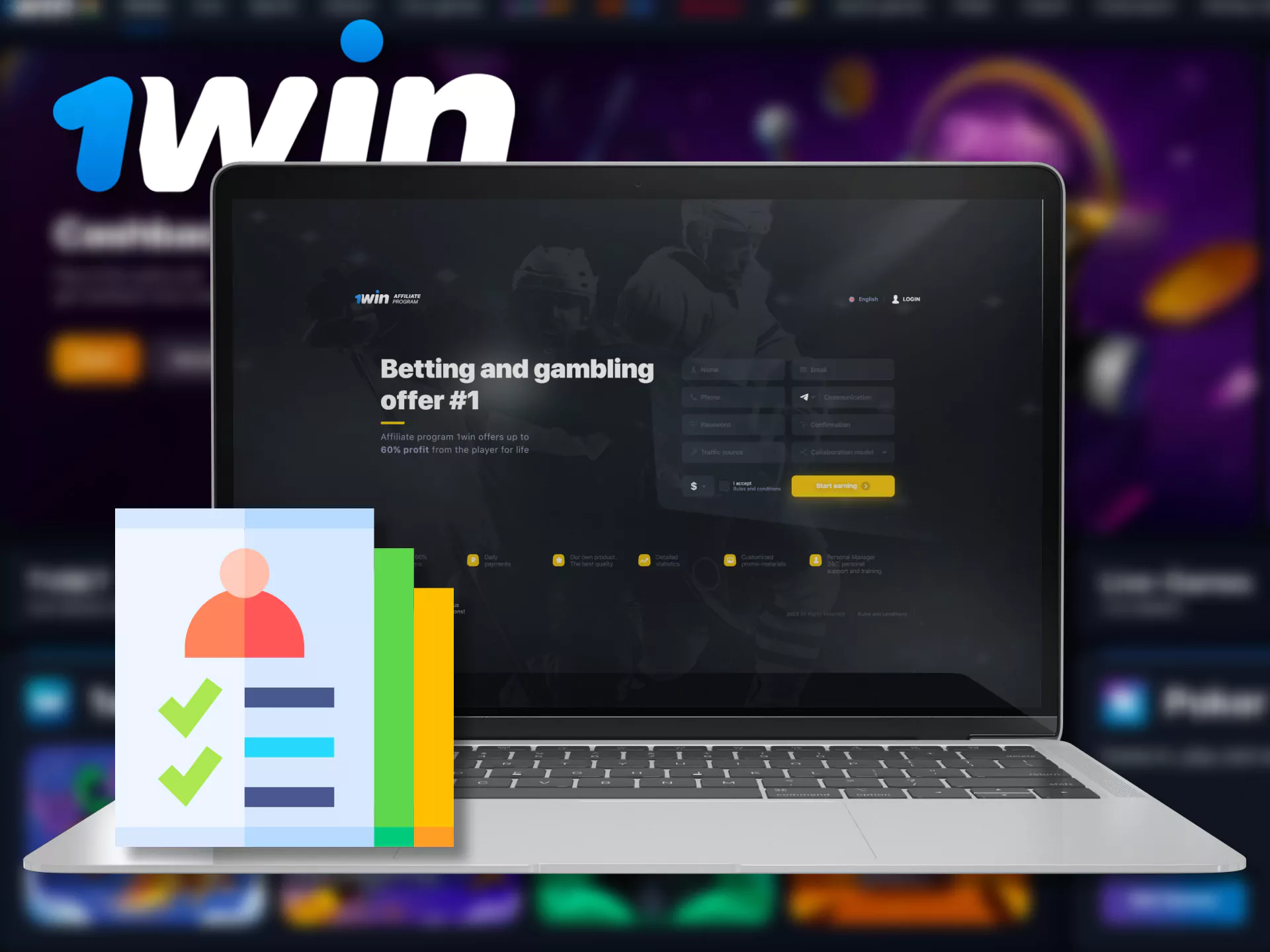 How to Make Money with 1Win?
Being a 1Win partner is beneficial in the first place. By choosing one of the cooperation models, you can get very large amounts for a potential lead. When coordinating with a personal manager, the right guidelines and tasks can be lined up. For those partners who are motivated to earn big money and make every effort, the rate on the cooperation model can reach 60% of the profit. 1Win, in turn, offers honest and timely payments and tries to provide favorable conditions for cooperation. 3 available cooperation models to choose from:
CPA with payouts up to $200 per lead;
RevShare – 50% of the profit received at the initial stage; then there may be a revision of up to 60%;
Hybrid – upon reaching high rates for the first 2 models, with a high degree of conversion, this type of model is available (the best conditions from the first 2 models are offered). You need to pass verification.
To be included in this affiliate program, you must make an application form. To do this, you need to register on the 1Win Partners website, create an application form and contact your personal manager to receive further guidance. You can contact 1Win Partners via: e-mail address — partners@1win.pro, Telegram – @partners_1w, Skype: live:9dcd8e20f3d38855.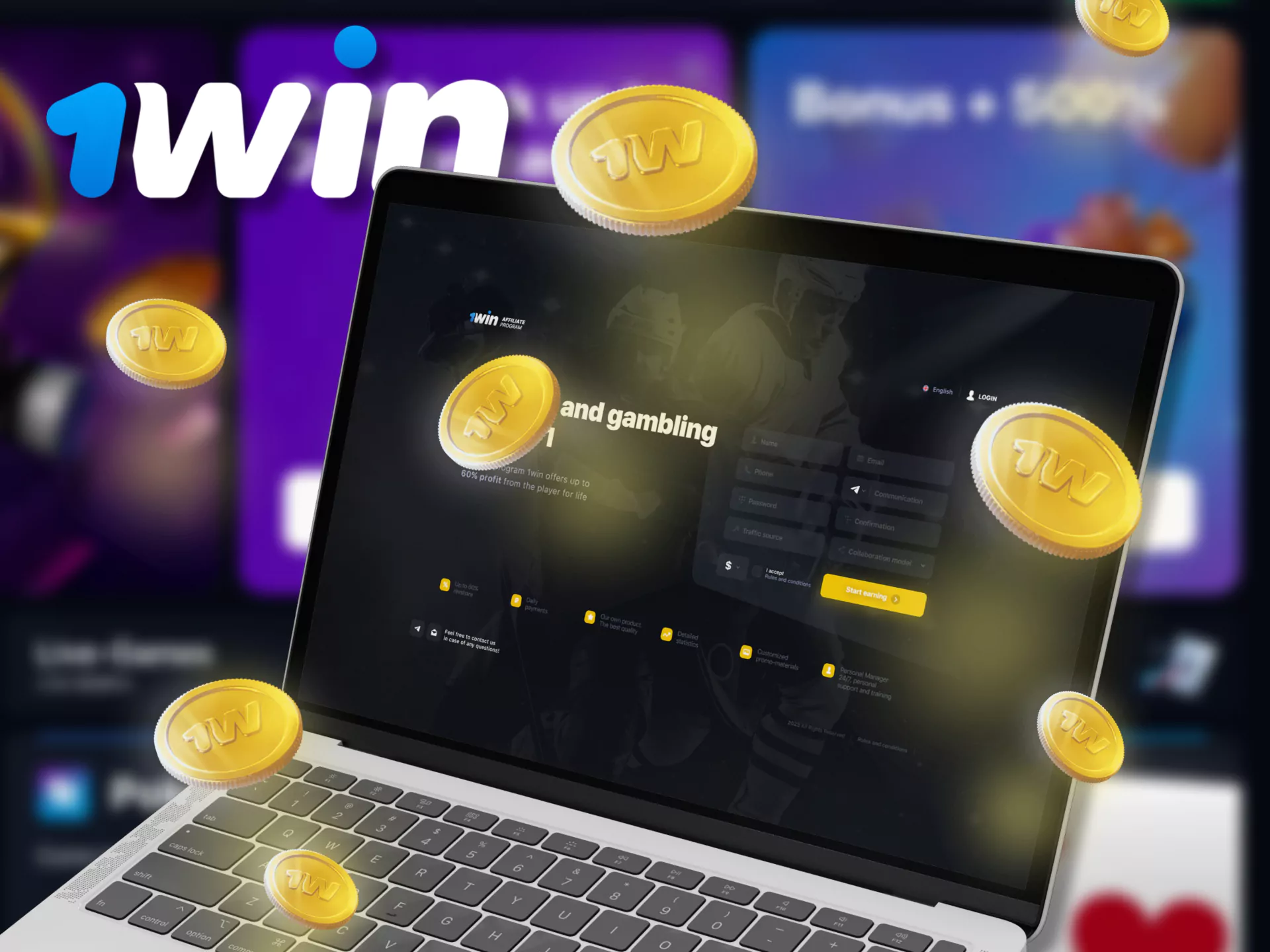 1Win Partners Dashboard
The bookmaker offers a lot of convenient traffic monitoring metrics. To complete the picture of what is happening, a panel with analysis is presented. The Dashboards section contains the current informative report as of the date of the request, which shows:
Referrals;
Registrations;
Income;
First deposits;
The number of deposits made.
Thanks to informative knowledge about these indicators, you can understand which niches are sagging and where to shift your focus in order to achieve the desired income.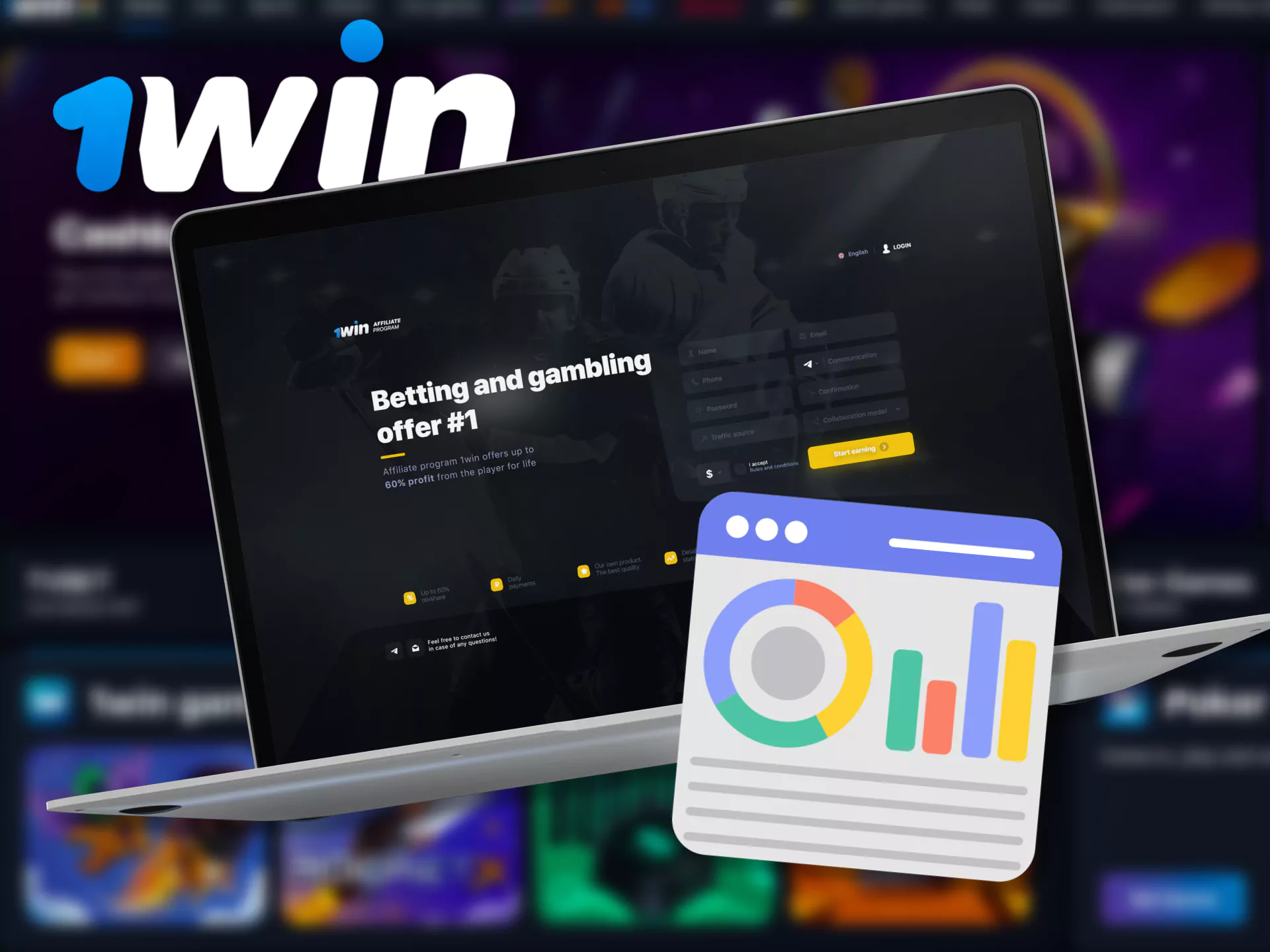 How to Withdraw Your Profit?
Partners receive payouts every week. First payment terms:
You need to attract at least 10 players with a total amount of deposits of at least 70 USD;
At the first payment, leave a request to your manager.
If it was not possible to bring 10 players in the first week, the payment cannot be made. The money remains on the balance sheet and can be withdrawn if the first condition is met. 1Win partners withdraw money via bank cards, cryptocurrency wallets and online payments.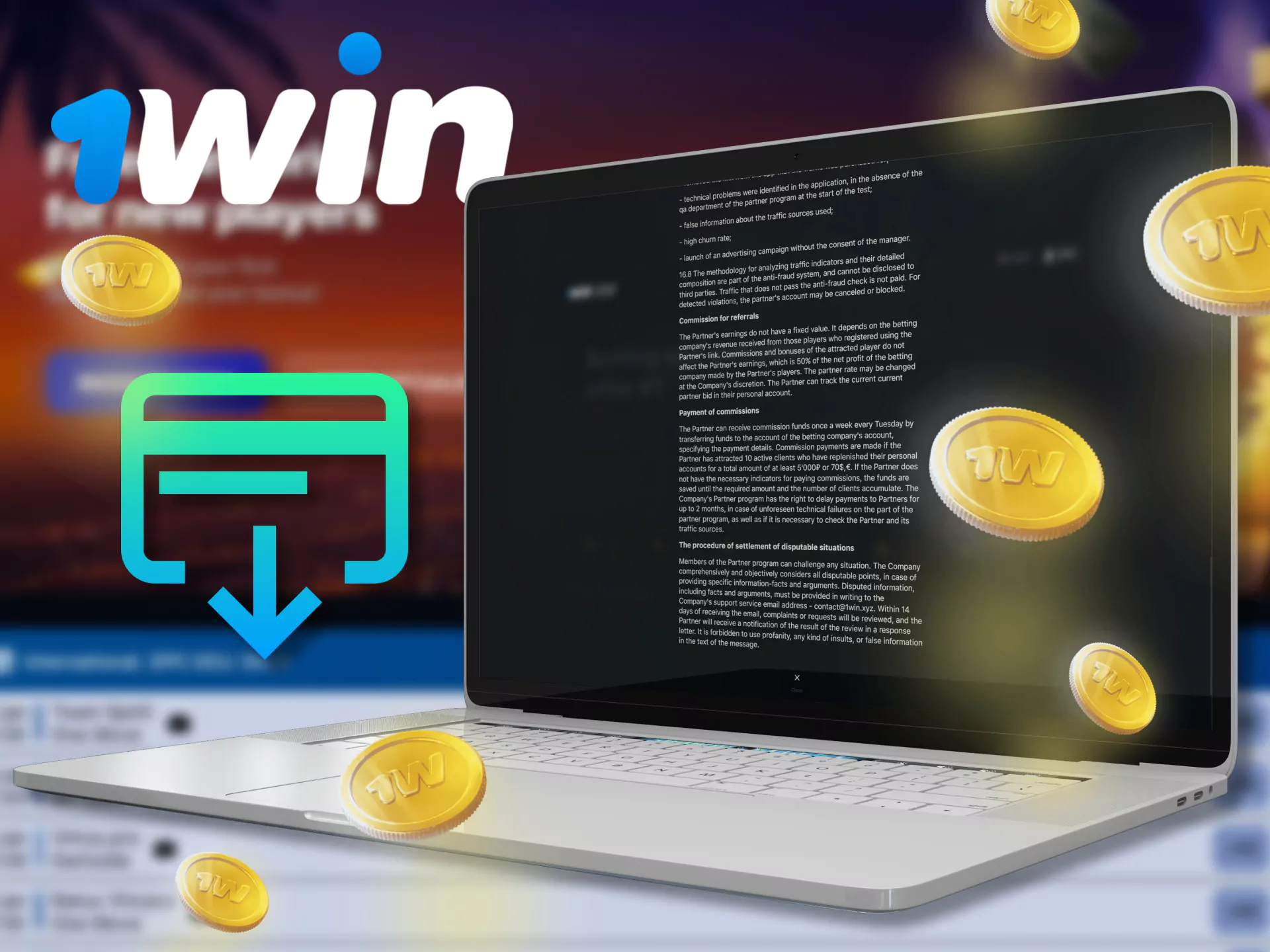 Updated: